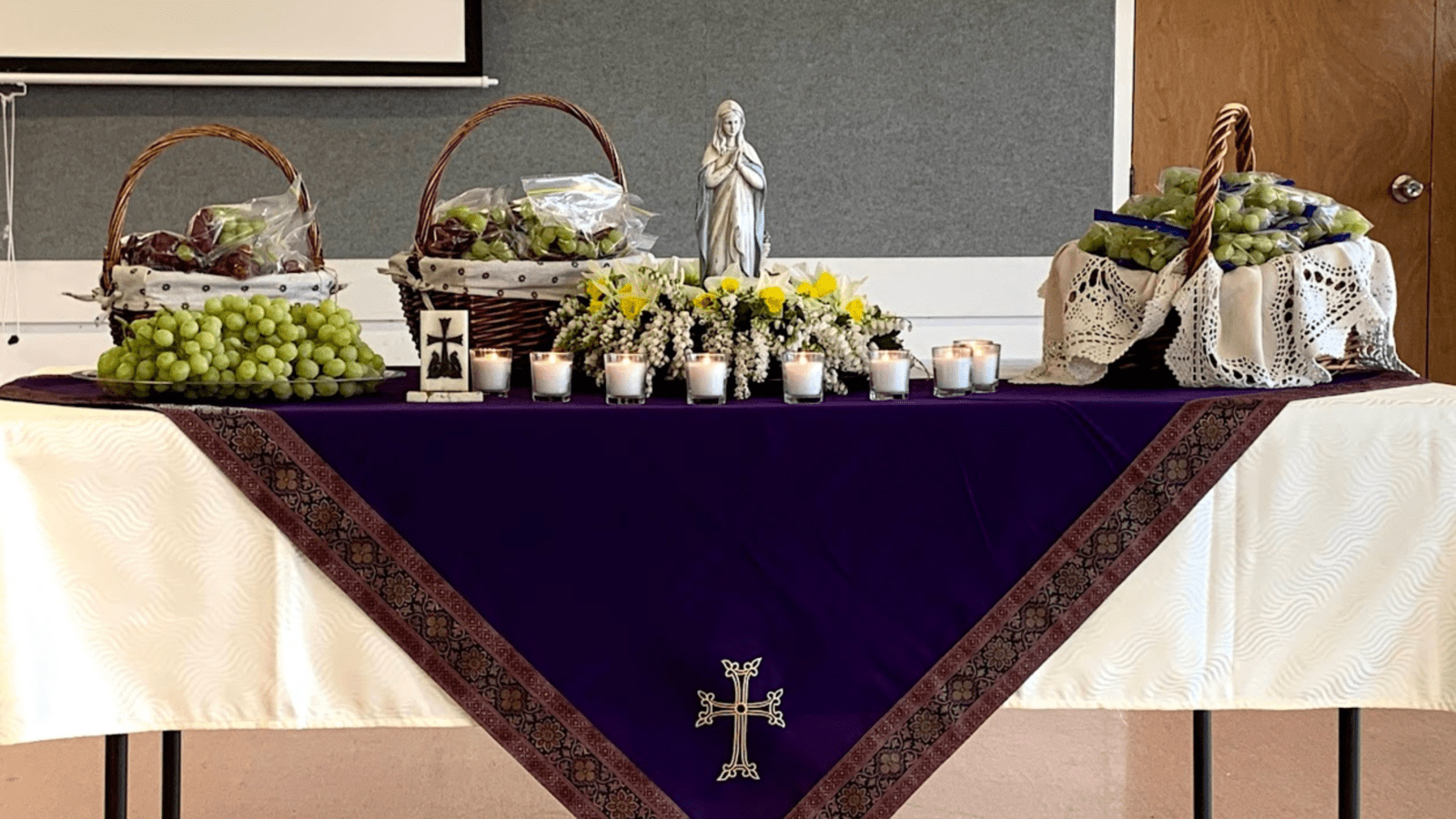 For our monthly gathering in August, the ASNZ worked together with the St Gregory the Illuminator Armenian Church to deliver a Special Feature event to the Armenian community in Auckland – a celebration of the Feast of the Assumption of the Holy Mother of God and Blessing of the Grapes. 

In the Armenian Church, grapes are traditionally privileged over other fruits to be blessed as the first fruit of the harvest. The blessing of the fruit on the Feast of the Assumption of the Holy Mother-of-God coincides with the end of summer in Armenia when the grape ripens. On that feast day grapes are blessed after the Divine Liturgy and given to the faithful in attendance.

During our gathering in August, Deacon Farid Margos Iskenderian and Deacon Nishan Basmajian, Chancellor Diocese of the Armenian Church of Australia and NZ, lead the processions with special prayers, followed by the Blessing of the Grapes ceremony supported with hymns by members of the Zvartnots Choir. 

The guests then enjoyed tea, coffee, nardi, table tennis, but most importantly, each other's company, before going home with blessed grapes to share with friends and family.